The Magnetic Monthly Pad is the perfect calendar for those who like to plan ahead! The large,9 x .75 magnet allows you to hang the calendar on any magnetic surface, keeping yourschedule visible and your plans up to date.
Any Size is Okay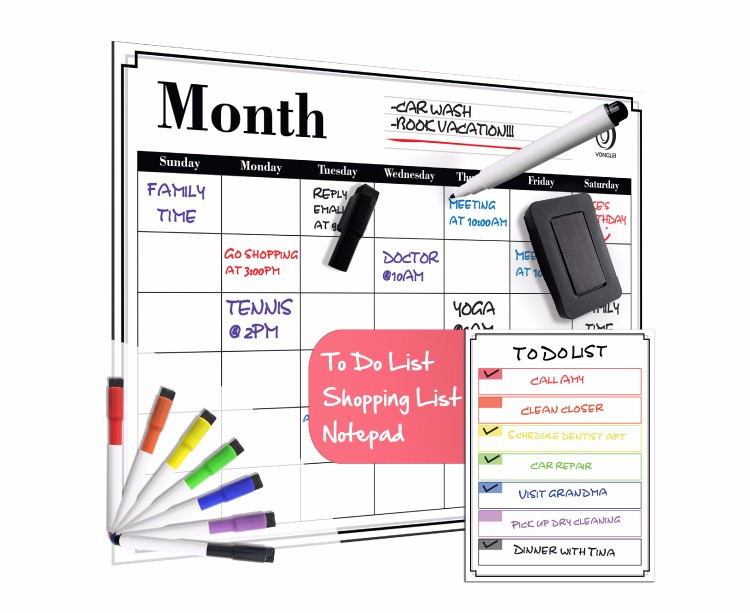 Q1:Which is the current market standard of of lenticular sheet?
A:The current market standard is 75lpi that can be used for most general applications. It could be used to make
all kinds of lenticular effects. For specific applications, there also exists lens with other lpi, gauge and material.
Q2:What is the maximum size of your lenticular sheet?
A:We are currently offering two main sizes of lenticular sheet. From 70lpi to 161lpi, the maximum size of our
lenticular sheet is 510mm X 710mm with the printing area of 480mm X 680mm.We could supply special size
according to our clients` requirements if the order is big.
Q3:What is your minimum order and how much dose it cost?
A:The quantities of minimum order depend on the printing size of your products.Just tell us the size, we will
recommend you suitable lenticular sheets according to your applications as well as the minimum order and the price.
Q4:Will you accept order with quantity less than your suggested minimum?
A:Well ,it depends, if your project is not big in scale, please contact our marketing staff for discussion, we will try our
best to make it happen.